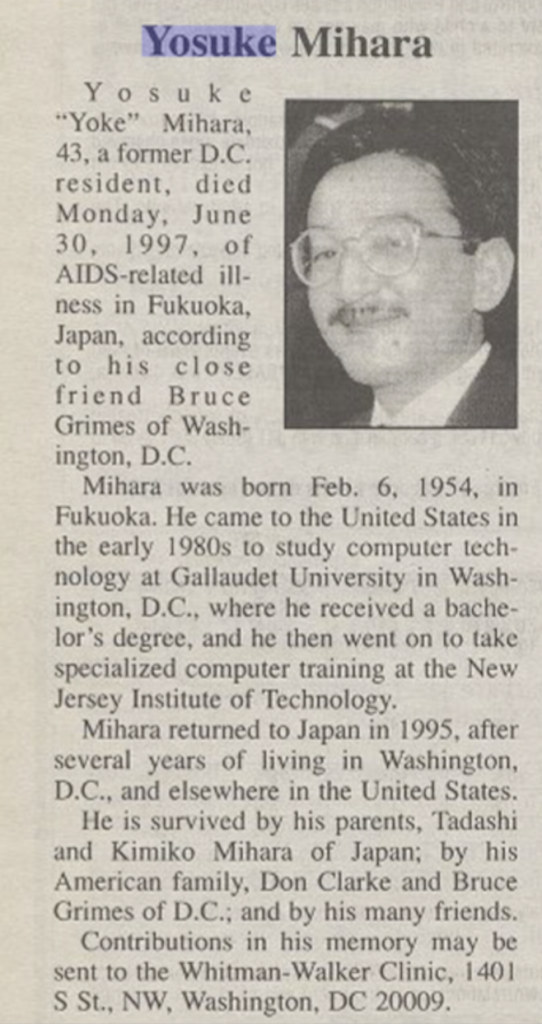 Yosuke "Yoke" Mihara, 43, a former D.C. resident, died Monday, June 30, 1997, of AIDS-related illness in Fukuoka, Japan, according to his close friend Bruce Grimes of Washington, D.C.
Mihara was born Feb. 6, 1954, in Fukuoka. He came to the United States in the early 1980s to study computer technology at Gallaudet University in Washington, D.C. where he received a bachelor's degree, and he then went to take specialized computer training at the New Jersey Institute of Technology.
Mihara returned to Japan in 1995, after several years of living in Washington, D.C., and elsewhere in the United States.
He is survived by his parents, Tadashi an Kimiko MIhara of Japan; by his American family, Don Clarke and Bruce Grimes of D.C.; and by his many friends.
Contributions in his memory may be sent to the Whitman-Walker Clinic, 1401 S St., NW, Washington, DC 20009.
Source: Washington Blade | Submitted by Bob Rourke | Transcribed by Nanette Edwards
***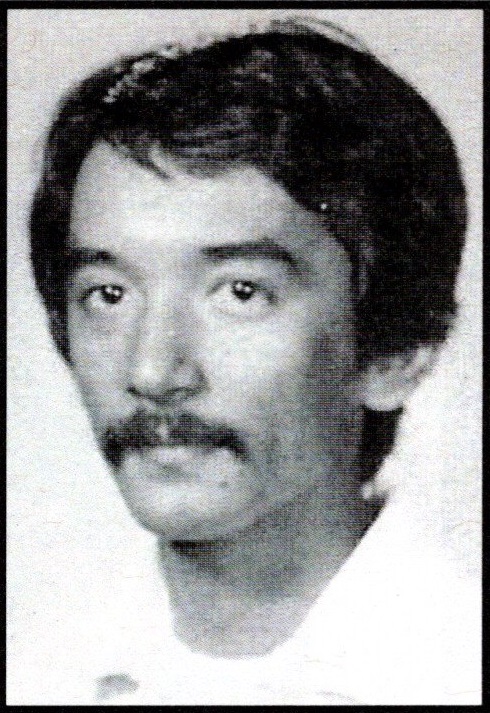 Photograph of Yosuke submitted by Bob Rourke.
Share a memory or leave a comment...
You must be logged in to post a comment. Registration required. All posts are moderated and will not appear immediately.