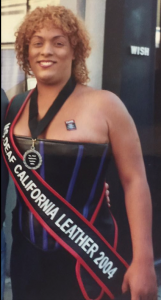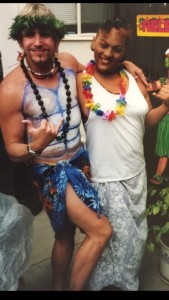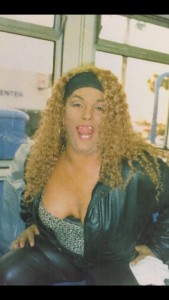 Rosie Lanier Rodriquez was born on January 16, 1969, in Ft. Worth, Texas. Her parents were of Black, French, and White ancestry. She was assigned male at birth and given the name Marvin Earl Wilson. 
In September 1996, while living in San Francisco, Rosie made one of her biggest dreams come true and began her transition from male to female. She no longer felt trapped in the wrong body. She also legally changed her name to Rosie Lanier Rodriguez.
Rosie was outgoing, enthusiastic, well educated and always up for an adventure. She loved art, cooking, gymnastics, and was a fierce advocate for the Deaf community. 
Rosie also enjoyed performing (especially lip syncing) and performed at the 1994 Miss Gay Texas and 2004 Miss Deaf California Leather contests.
Rosie was the inspiration to us all. She was always full of laughter, life, happiness, and gave us new perspectives and an appreciation for the world of comedy. She departed from this Earth on July 20, 2006 and is dearly missed.
***
Photos of Rosie. Middle photo with Vance Sewell.
Submitted by Michael Lloyd Edwards
Share a memory or leave a comment...
You must be logged in to post a comment. Registration required. All posts are moderated and will not appear immediately.