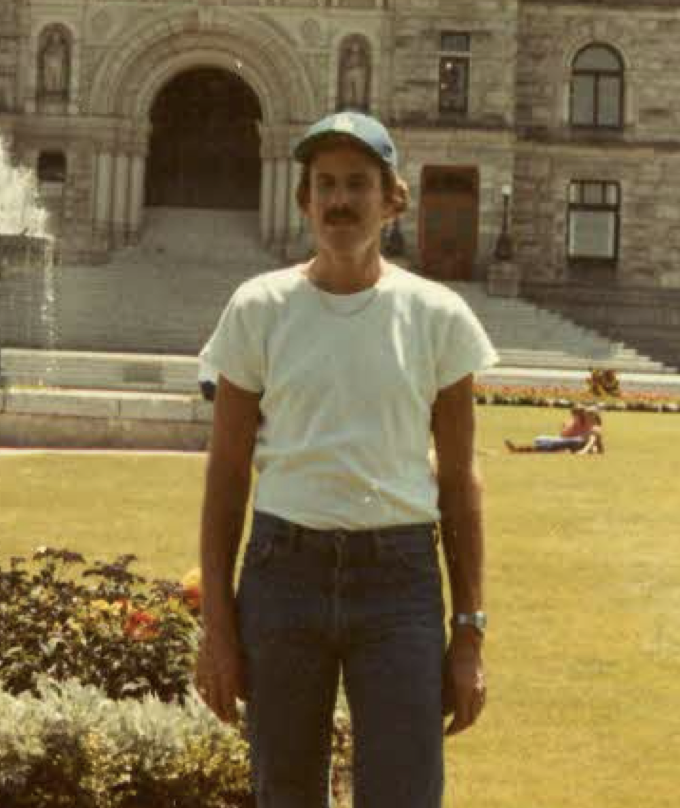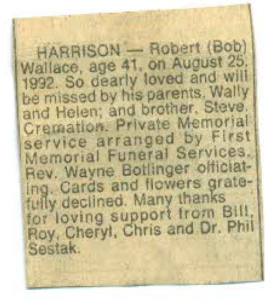 HARRISON — Robert (Bob) Wallace, age 41, on August 25, 1992. So dearly loved and will be missed by his parents, Wally and Helen; and brother, Steve. Cremation. Private Memorial service arranged by First Memorial Funeral Services. Rev. Wayne Botlinger officiating. Cards and flowers gratefully declined. Many thanks for loving support from Bill Roy, Cheryl, Chris and Dr. Phil Sestak.
Submitted by Stephen R. Harrison
Share a memory or leave a comment...
You must be logged in to post a comment. Registration required. All posts are moderated and will not appear immediately.