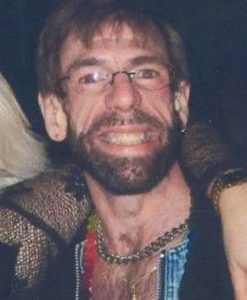 November 8, 1959 ~ January 10, 2018 (age 58)
Mark D. Kemmerer, age 58, of Dormont (part of the Pittsburgh metro area), Pennsylvania, died from HIV-related complications on Wednesday, January 10, 2018.
Mark was the son of the late George and Nancy Kemmerer; brother of Judith K. Murphy, David L. Kemmerer and Craig A. Kemmerer. He is also survived by 1 niece and 3 nephews. No Visitation. Services Private. Arrangements entrusted to the Leo J. Henney Funeral Home, Carnegie.
Submitted by Bob Donaldson and Carel Dunaway
Share a memory or leave a comment...
You must be logged in to post a comment. Registration required. All posts are moderated and will not appear immediately.