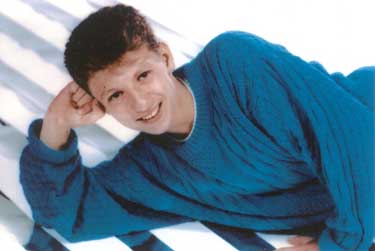 Donald Gene Maynard Jr., 38, of Holland, went to be with his Savior after a lengthy illness on Tuesday, September 30, 2008.
Don was born December 22, 1969 in Holland, Michigan.  In 1988, he graduated from the Michigan School for the Deaf.  Don was a loving boy that grew into a very caring and gentle man. He is survived by his mother and step-father, Laura Lynn and James Boullosa; his father, Donald G. Maynard Sr.; brothers, Ron and Sherry Vande Berg, William Vande Berg; sisters,  Nancy and Curtis Lyon, Nicole Boullosa; grandmothers, Georgine Duncan and Betty Batey; several nephews, aunts and uncles.
A memorial service in Don's honor was held on Friday, October 3, 2008 at the Notier-Ver Lee-Langeland Funeral Chapel, 315 E. 16th Street, Holland.  Memorial contributions may be made to Hospice of Holland.
(Source: Holland Sentinel / Submitted by Marby, Brenda Venema)
Share a memory or leave a comment...
You must be logged in to post a comment. Registration required. All posts are moderated and will not appear immediately.