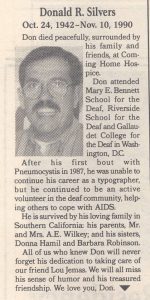 Donald R. Silvers
Oct. 24, 1942 – Nov. 10, 1990
Don died peacefully, surrounded by his family and friends, at Coming Home Hospice.
Don attended Mary E. Bennett School for the Deaf, Riverside School for the Deaf and Gallaudet College for the Deaf in Washington, D.C.
After his first bout with Pneumocystis in 1987, he was unable to continue his career as a typographer, but he continued to be an active volunteer in the deaf community, helping others to cope with AIDS.
He is survived by his loving family in Southern California: his parents, Mr. and Mrs. A.E. Wilkey; and his sisters, Donna Hamil and Barbara Robinson.
All of us who knew Don will never forget his dedication to taking care of our friend Lou Jemas. We will all miss his sense of humor and his treasured friendship. We love you Don.
Source: Bay Area Reporter
***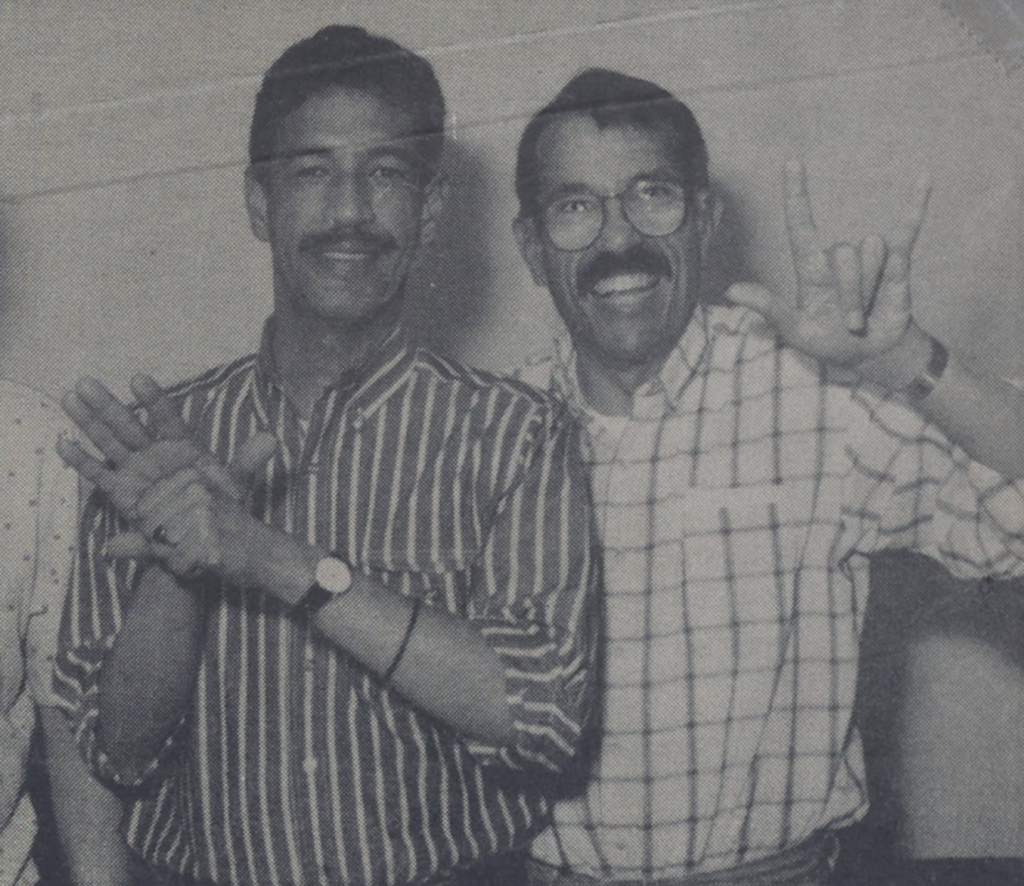 Don with Angelo Rosado-Marquez (left), whom we also lost to AIDS.
If you have any additional information about Don, please submit it to names@deafaids.info. Thank you!
Photograph by Rick Gerharter | Submitted by Meredith Peruzzi
Share a memory or leave a comment...
You must be logged in to post a comment. Registration required. All posts are moderated and will not appear immediately.