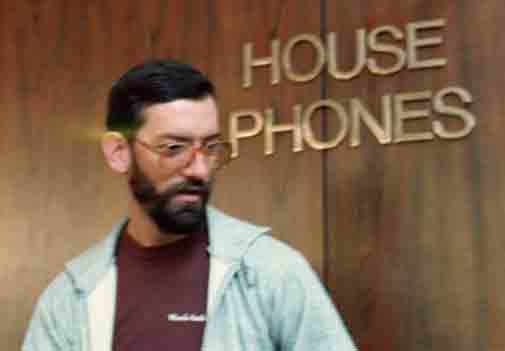 May 27, 1948 – November 17, 1992
Paul was born, the last of four children, to Jake and Ann Isaac in Fowler Kansas and lived his early years in Mead Kansas. As Paul became of school age his parents moved With Paul and his two brothers and one sister to Reedley California so that Paul could attend The Orosi School for the Deaf, since no such facilities existed in the area of Kansas where the family lived.
As Paul grew his parents realized that the oral training he was receiving at the Orosi School was not adequate and they transferred him to the California School for the Deaf at Berkeley California (CSDB). Paul's life took a dramatic change for the better after his enrollment at the Berkeley School and he quickly learned to communicate in his native language, American Sign Language. Paul was very active in high school activities at Berkeley and developed many lifelong friendships from his activities while at CSD, Berkeley. Paul graduated from CSDB in 1967 and returned to the Fresno Area working for a time in Reedley at a trophy store and later moving to Fresno where he was employed by the Internal Revenue Service Center.
Paul was active in deaf and gay activities in the Fresno area and was a frequent visitor to the S.F. Bay area where he had many deaf/gay friends. In 1975 Paul met Leo Gallant in Fresno and within a short time Paul and Iro had become partners, sharing their lives until Paul's final journey seventeen years later.
ln 1977 Paul and Leo moved to the Bay area and lived in Benicia and Napa. Paul worked for one year at Sonoma State Hospital then accepted employment with Wells Fargo Bank in San Francisco. When Leo was transferred to Sacramento in 1979 Paul stayed behind in San Francisco. Paul loved the active gay/deaf culture available to him in San Francisco and became active in many activities within the deaf and gay communities in the Bay Area. Paul was an active early member of the Rainbow Deaf Society in S. F. (RDS) and helped in the founding of the National Rainbow Association of the Deaf (RAD). Paul served for many years as the treasurer of RDS and was the treasured of the RAD Convention held in San Francisco in 1981. Paul was always active in the deaf/gay community and never missed a national RAD convention. Paul also served on the boards of DCARA, the Deaf Aids Center, organized several CSD Alumni Reunions, and donated countless hours to the deaf and gay community activities.
In 1985 Leo and Paul were reunited when Iro returned to San Francisco to attend San Francisco State University. Paul provided Leo with the support necessary for his completion of University studies and they continued living together in a committed, loving relationship until Paul's death in L992. Paul started his disability retirement from Wells Fargo Bank in December of 1990 but continued to be active within those organiz,ations he loved up until his death on November 17, 1992.
Paul was a lover of all people and his outgoing personality will be missed by all of us. Wherever Paul went he was at the middle of the conversation and made friends all over the country and the World. Paul loved travel and was able to visit many parts of the United States, Canada, Mexico and Europe. Wherever he went, though he didn't know the language, he made friends through his amazing communication skills. Paul's legacy to the deaf and gay communities will continue for years to come, he has been an example for all of us who's life he touched.
Obituary submitted by Leo Gallant | Photograph submitted by Bob Rourke
Share a memory or leave a comment...
You must be logged in to post a comment. Registration required. All posts are moderated and will not appear immediately.