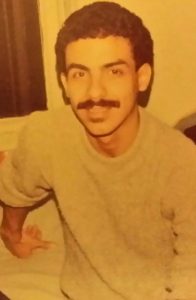 Constante was a very good person who got along with everyone. He loved to dance and was very talented. We all looked up to him and his love of dance, he was deaf and could out dance all of us.
Submitted by DJ Pete Magliano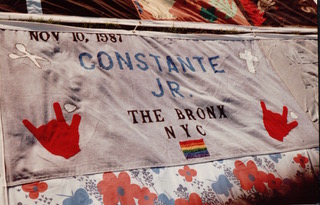 Photograph of Constante's AIDS Qulit submitted by Gene Bourquin
One Response to "Constante Devalle, Jr."
GeneBourquin Says:
December 1st, 2018 at 6:00 pm

Constante was my buddy when I first volunteer at GMHC. He was a lovely gentle soul. I made a quilt for him which is part of the National AIDS Names Project. I wish I could add a photo of the quilt, which had scissors, a cross, and a rainbow flag. May he rest in eternal peace.
Share a memory or leave a comment...
You must be logged in to post a comment. Registration required. All posts are moderated and will not appear immediately.